Shannon Niehenke is founder and principal of San Francisco-based interior design firm Narrative Design Studio. The Bay Area native has possessed a lifelong passion for art that eventually led her right into the arms of interior design. "I thought I wanted to be an artist until my senior year in high school when I participated in a summer art and architecture program in Cambridge, England," Shannon shared. "It was my first time out of the country. We roamed through the charming alleyways, sketchbook in hand, capturing the intricate details of the historic buildings. This experience opened my eyes to interior architecture and I learned that I could make a career out of something that I was passionate about."
Once Shannon finished her Bachelor's Degree in Interior Architecture from the University of Oregon, she worked for Brayton Hughes Design Studio and then spent five years at NICOLEHOLLIS as a lead hospitality designer. While there she focused on hotels, wineries, and small boutique projects. Throughout, Shannon's aim has always been to create timeless interiors designed in harmony with the architecture and surrounding environment.
She went on to found Narrative Design Studio, focusing on residential and boutique hospitality projects. Each project begins by understanding the client's objectives for the space, then environmental and historical influences specific to the location guide the design process and give a project its roots. Working in collaboration with architects, artisans, and fabricators who value quality craftsmanship, the firm weaves together a narrative that gives each project its own identity. Shannon's most well-known project is likely AutoCamp, a luxurious glamping experience that takes place in an Airstream.
"I am constantly writing and sketching," Shannon said. "Our firm's name, Narrative, reflects our effort to develop a strong concept for each project. The story evolves as we design in collaboration with the client, filling the sketchbooks with notes, drawings, and anything that might contribute to a cohesive design."
Before making the switch to interiors, oil painting was Shannon's favorite art form. "I love how loose it is compared to architecture and design. Today, I make an effort to design with that balance of structure and fluidity. The art courses I took in high school and college helped me develop a better understanding of color, proportion, and positive and negative space, which I use daily," she shared.
When not busy at work, Shannon and her husband make wine. "It's hard to find the time for this hobby with two young boys and our busy schedules, but we love the process and creating something from start to finish together," she said. "We entertain a lot, and it makes us happy to share something we've created for our friends and family to enjoy. This year we will be sourcing Cabernet Sauvignon grapes from one of our client's vineyards, which we are quite excited about."
This week, Shannon Niehenke joins us for Friday Five!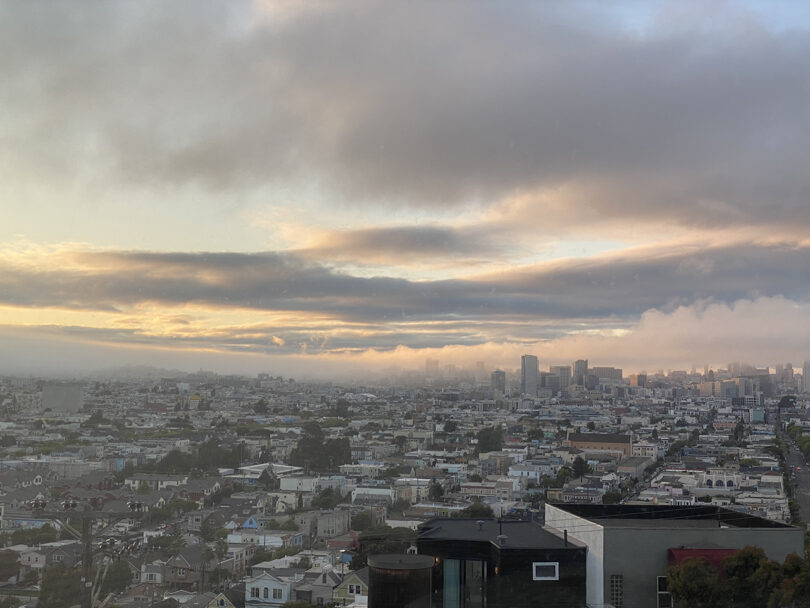 1. City Views
I enjoy my coffee in the morning while looking out the window at the city below. The view calms me and puts me in the right state of mind to begin my workday. Fog rolls in across the Golden Gate in the late afternoon and lights sparkle at night, a daily reminder of why I love it here.
2. Estate Sales
I grew up going to estate sales, which instilled in me an affection for "the hunt." There are some amazing sales in San Francisco in wonderful old houses filled with treasure. I still try to go whenever I can to source one-of-a kind pieces for our projects. I just used a flea market find in a bar I designed, some very old black and white photographs of San Francisco taken after the earthquake of 1906. The bar is in a building of the same era, the first floor originally used for the patrons' horses now houses it. The pictures seemed an appropriate addition near the original brick fireplace, where an old taxidermied pheasant is still perched, greeting all customers.
This pitcher by Sophie Lou Jacobson is sophisticated and playful at the same time. It's great for serving water or iced tea, or as a vase for flowers. The stainless finish is timeless, and the same design comes in a tray. Both make a great wedding or housewarming gift.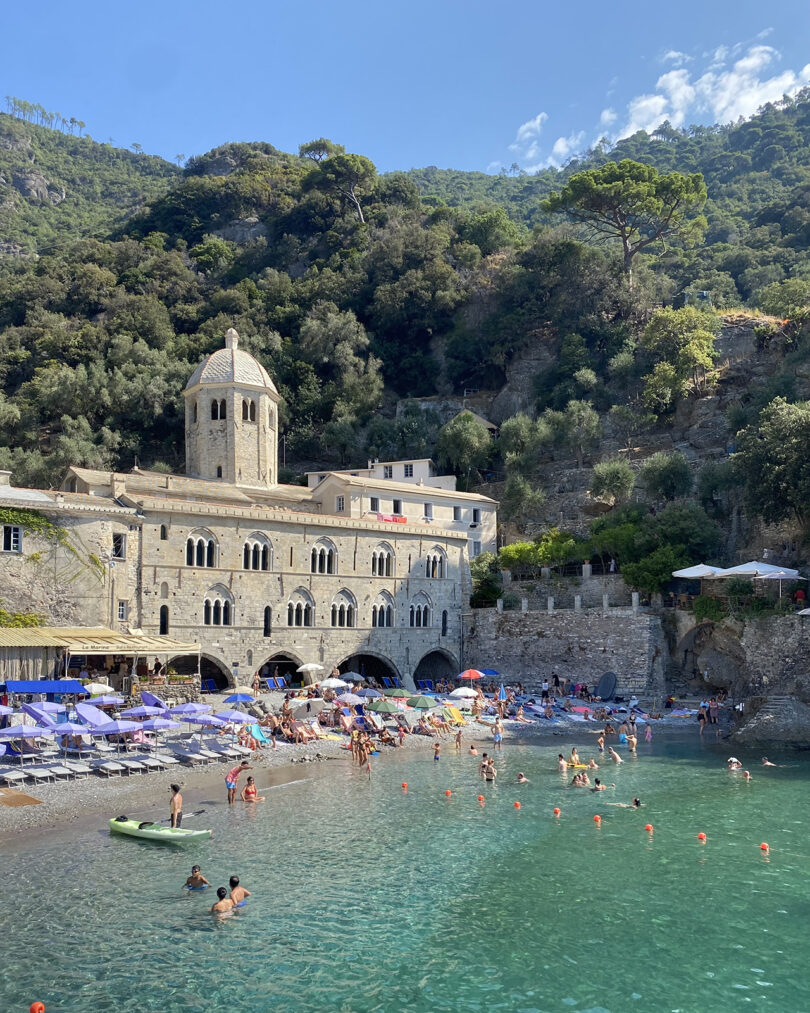 4. Italy
You can't go wrong in Italy. The food, the history, the lifestyle – it provides constant inspiration. We like to fly into Milan and drive to the coast, stopping in wine country along the way. There's a secret coastal town that we've been back to several times, but I can't reveal the name for fear it will no longer remain a secret! In this town there's a beach next to an old monastery that is only accessible by a very treacherous hike or by boat. The water is crystal clear and feels amazing after making the trek in the hot summer sun.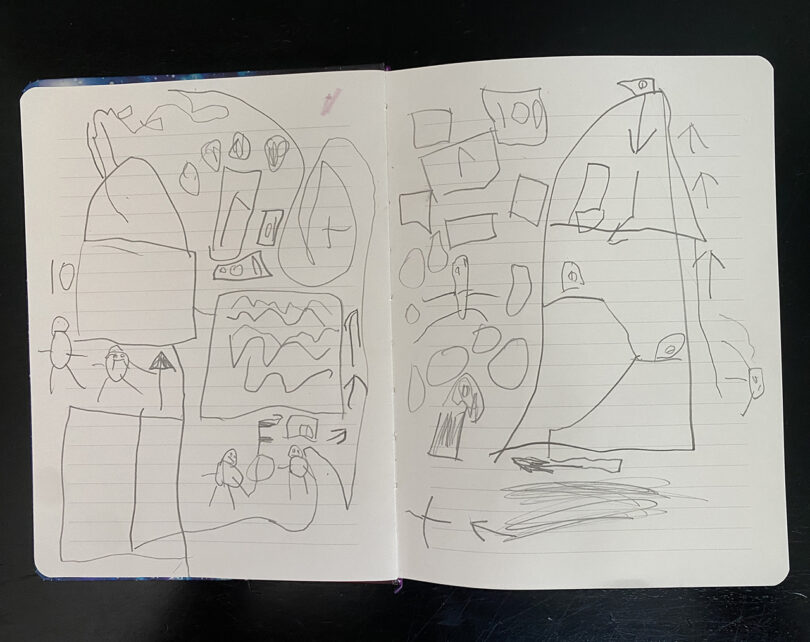 5. My Kids' Artwork
I love seeing the creativity of what my kids come up with. My five-year-old now has a sketchbook that he scribbles in every night. I plan to save these sketchbooks for them to have when they're older. I wish I still had mine from when I was their age!
Work by Shannon Niehenke + Narrative Design Studio:
This post contains affiliate links, so if you make a purchase from an affiliate link, we earn a commission. Thanks for supporting Design Milk!